Brer Rabbit 

The charming Brer Rabbit design from 1882 was named after a children's book which was popular at the time. Ideal for creating rooms with a calm atmosphere with its soft sea pink colourway, the pattern depicts large scrolling leaves and symmetrical oak trees alongside stylized rabbits and garden birds.
  
DockATot® Grand


The DockATot® Grand dock is our stage 2 lounging dock, 50% longer and wider, for tots age 9 months to 36+ months. The Grand size is an essential go-to spot for tots lounging around the house or when traveling. The built-in, air permeable side on the  Grand dock gives little ones a familiar sense of security. For older tots, the  Grand dock will help ease a child into their new setting when they are otherwise ready to sleep in a toddler bed.  It provides a comforting and safe environment. Made in Europe. Features include air permeability and Oeko-Tex Standard 100 Class I certification (testing for harmful substances).  
 Additional covers are available for purchase to match your mood, room and style. Accessories for the Grand dock include the DockATot® Base Protector and Getaway Tote.
The DockATot Grand is for tots 9-36 months and is the ultimate multifunctional station for your growing little one. Multitasking, the DockATot Grand is perfect for cuddling, playing, lounging, resting and everything in between. It's also ideal for transitioning into a bed when your little one is ready, thanks to the rounded sides that help children settle more easily and reduces the risk of falling out of bed. We do not recommend the Grand dock until your little one is at least 9 months.
Each piece of the dock is washable, and care instructions are below for each piece (for more detailed instructions please refer to the label on the bottom of your dock cover).  We do not recommend using bleach on any part of your dock - stain remover is preferred.

Outer Cover: Machine wash in cold water inside a garment bag and hang to air dry (to help avoid color bleeding for covers with prints, be sure to immediately hang to dry after machine cycle is finished and ensure there are no folds or overlapping when drying).  Do not tumble dry.  Do not bleach.  Do not dry clean.  
Pad: Hand wash in cold water and lay flat to dry.  Do not tumble dry.  Do not iron. Do not bleach.  Do not dry clean.
Inner Sleeve: Machine wash in cold water and hang to air dry. Do not tumble dry. Do not bleach.  Do not dry clean.
Inner Tube:  The tube rarely needs washing, shaking and ventilating are usually enough.  If washing the tube, machine wash in cold water inside a garment bag and then tumble dry on low heat only.  You can shake or fluff to redistribute the filling as necessary.  If still damp, lay flat to dry.  Do not iron. Do not bleach.  Do not dry clean.
Safety is Our Top Priority
We have received the following certifications in Canada, the U.S. and E.U.:
OEKO-TEX Certified
Intertek Tested
US CPSIA compliant
16 CRF 1632 compliant
No Phthalates
No heavy metals
16 CFR 1500.50 compliant
ASTM F-963-11
California Bulletins 116 and 117 compliant
California Prop. 65
BS5852 Resistant to Ignition
BS4578 Air Permeable
ASTM F-963-11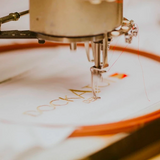 When you buy a DockATot, it comes with the assurance that every single piece of it complies with Oeko-Tex Standard 100 Class 1. With this highest Oeko-Tex certification, you can relax knowing that the fabric close to your baby is safe and tested above and beyond for health-hazardous substances in children's products. We wouldn't have it any other way.